Sponsored by: Mankowitz Family
Tpheris Israel Chevra Kadisha Congregation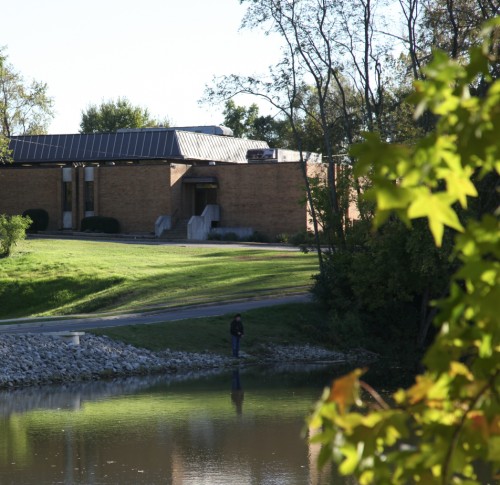 Tpheris Israel Chevra Kadisha Congregation (TICK) is an Orthodox synagogue which serves the Jewish community in the tranquil, western St Louis suburb of Chesterfield, Missouri. The campus at TICK overlooks the scenic Greentrails Lake.
TICK has been a vibrant center of Torah Judaism within the greater St Louis Orthodox community for nearly 50 years, and has provided the Jewish community of Chesterfield a warm and nurturing place in which to grow in its levels of Torah learning, observance of mitzvos, and faith and trust in Hashem.
The synagogue oversees and maintains the beautifully decorated, full service Sarah Sheinbein mikvah, a kalim mikvah, as well as the community eruv. TICK also does outreach within the Chesterfield community, and is welcoming to all Jews.
In 2016, TICK brought to fruition its dream of growing even higher in spirituality through its launching of the Chesterfield Kollel. The Kollel, headed by Rabbi Avrohom Morgenstern, is comprised of six Rabbis committed to full time engagement in intense Talmudic study. The Kollel provides an array of Torah learning opportunities for the Chesterfield and greater St. Louis Jewish community.
From 2007 - 2015, TICK was home to the Missouri Torah Institute (MTI), a fully accredited High School and Beis Medrash program affiliated with the Chofetz Chaim Yeshiva. With G-d's help, we were able to witness the school grow and thrive within the warm, friendly environment of our Shul and community. In the summer of 2015, the Yeshiva moved into a sprawling, eight acre campus a few miles down the road in Chesterfield. We are thrilled that the Roshei Yeshiva, Rabbis, and staff of the Yeshiva and their families continue to live in our community and are active members of our congregation.
Please contact Mrs. Judy Shapiro in the Shul office, Dr. Keith Mankowitz, President, or our Rav, Rabbi Moshe Winter if you are interested in learning opportunities, joining us for weekday services, spending Shabbos with us, or if you are considering a move to St. Louis.
TICK is a member of the Orthodox Union.
Thu, October 29 2020
11 Cheshvan 5781
Today's Calendar
Shacharis

: 6:35a
Shacharis

: 7:45a
Mincha/Maariv

: 5:53p
---
This week's Torah portion is

Parshas Lech Lecha
Candle Lighting
Havdalah
Motzei Shabbos, Oct 31, 6:52p
Shabbos Mevarchim
View Calendar
Zmanim
Alos Hashachar
6:15a
Earliest Tallis
6:27a
Netz (Sunrise)
7:27a
Latest Shema
10:06a
Zman Tefillah
10:59a
Chatzos (Midday)
12:46p
Mincha Gedola
1:12p
Mincha Ketana
3:52p
Plag HaMincha
4:58p
Shkiah (Sunset)
6:05p
Tzais Hakochavim
6:55p
More >>
Sidebar Title
Upcoming events this week of

October

Thu

29

6:35a

Shacharis

7:45a

Shacharis

5:53p

Mincha/Maariv

Fri

30

6:35a

Shacharis

7:45a

Shacharis

5:45p

Mincha

5:45p

Candle Lighting

6:49p

Repeat Shema

Sat

31

Parshas Lech Lecha

9:00a

Shacharis

10:07a

Latest time for Shema

5:32p

Mincha

6:52p

Havdalah

Sun

1

8:00a

Shacharis

4:45p

Mincha/Maariv

Mon

2

6:35a

Shacharis

7:45a

Shacharis

4:45p

Mincha/Maariv

Tue

3

6:35a

Shacharis

7:45a

Shacharis

4:45p

Mincha/Maariv
Update this content.
Thu, October 29 2020 11 Cheshvan 5781